"On air. On sea. On land. Still the Internet's greatest wargame simulation."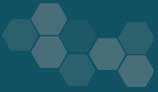 Help with...
First, check the FAQ (Frequently Asked Questions)


Getting started as a player:
Getting a client:

Check out "clients". There's clients for just about any major platform. You'll need a client to connect to an Empire server.
Having trouble getting your client to work? Contact the author of the client. Failing that, you can e-mail wolfpack@wolfpackempire.com.



The website:
How to play:
Commands in the game:

Check out the online info pages.
If you're totally stumped, ask the deity in the game you are playing in by sending a telegram to country zero, i.e. "telegram 0". DON'T announce your problems to the world in the game as it will mark you as a newbie player and you will be invaded.
Post your question to the Usenet newsgroup rec.games.empire.



Any other issues, e-mail wolfpack@wolfpackempire.com.